Message IQ = SMS + HubSpot
Amazing stats.  Intelligent features.  All inside HubSpot.
Every Message IQ acount intelligently routes and tracks text messages just like emails for incredible deliverability and engagement.  It even tracks your phone calls!  All inside HubSpot.
First time here?
Select from these three options
Loved by Many
These brands count on Message IQ to deliver. Every. Single. Time.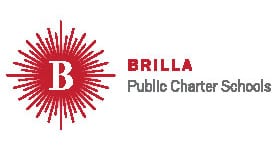 Your Customers Prefer SMS
How many phone calls from unknown numbers are you answering lately? SMS has become so ubiquitous your customers now PREFER it over other forms of communication. Your sales people are texting, calling, and emailing. As marketers, we tend to only use email.
It's time to adapt.
Compliant Delivery
Cell phone carriers have unwritten rules on deliverability of text messages few understand. Our deep relationships with these carriers allow us to understand how to play the game and ensure your messages are delivered in compliance.
It Just Works
Using the Message IQ platform is as easy as sending a text message. Forget spending hours training your team on how to use a new fancy software – Message IQ integrates seamlessly with your existing phone system 
All the Features You Need. And More.
Message IQ is built by marketers and avid texters. Our GIF game is strong, but we also know how to talk about split testing an email subject line. Combining these two worlds helps give you all the control you've ever wanted.
Import Contacts
Import your contacts using a CSV file or any of our CRM integrations. Start texting your customers in seconds.
Deep HubSpot Integration
Track. Everything. Our deep HubSpot integration allows you to seamlessly add SMS to any of your workflows and track events on contact records, lists, and custom reports.
Search Contacts
Easily find who you want to contact. Search your contacts and conversations to see previous conversations or start a new one.
Call Forwarding
Let your customers call your Message IQ number and never miss a call. Forward calls to your office line or mobile phone.
See Missed Calls
Never miss another opportunity. View all missed calls to your Message IQ number and log it to the contact record.
Call Tracking
Easily view which contacts have called you, how long you spoke with them, and log it to the contact record.
GIFs, Image, and Link Support
Have fun and communicate more effectively. Send GIFs, Images, and Links to your customers with ease.
Filter Your Inbox
Quickly toggle to which messages you haven't yet seen. Highlight which messages are still important and close conversations.
Opt-Out Management
Give your contacts an easy way to opt out of receiving messages from you. It's sad to see them go, but it's the right thing to do.
Select a plan to get started
Starter
500 Messages

One User

Click Tracking
Pro
2,500 Messages

Unlimited Users

Click Tracking
Supreme 10,000
10,000 Messages

Unlimited Users

Click Tracking
Supreme 30,000
30,000 Messages

Unlimited Users

Click Tracking
Supreme 60,000
60,000 Messages

Unlimited Users

Click Tracking
Premium HubSpot Integration
Message IQ is built with the deepest HubSpot integration in the Marketplace
IQ Autoscaling
Our autoscaling platform allows you to use only one phone number regardless of SMS volume.
2-Way Messaging System
Have a one-to-one conversation with any contact.
IQ Advanced Delivery
Know for sure if your message reached your contact's phone.
Advanced Charts & Reporting
Track clicks, replies, and deliverability down to the specific message.
World Class Support
Chat with us a real person will reply to help you in a matter of minutes. 
Text from anywhere
Message IQ is simple to use on your computer, tablet, or smartphone. You already know how to use it. Just start texting.
Send Messages from your computer or phone

Integrate with your existing phone system and CRM
Build automation campaigns

You're in full control